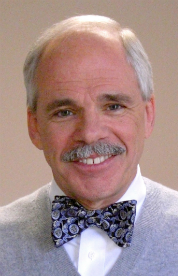 Welcome to the Law Offices of F. Michael Hanson

Our law office is an experienced San Ramon (and East Bay) asset protection estate planning and Medi-Cal nursing home eligibility planning firm that focuses on the complex area of elder law estate planning. This includes protecting homes, cash, investments, and other assets from nursing home expenses, avoiding Medi-Cal spend-down requirements, creating structured gifting plans that do not violate Medi-Cal "look-back" rules, assisting clients in obtaining and retaining Medi-Cal eligibility, protecting assets from Medi-Cal estate claims, and creating (or updating "older") living trust estate plan documents to provide nursing home asset protection abilities which all older estate plans do not typically contain. Our practice also includes special needs trusts planning, protective living trust estate plans, trust administration, IRA distribution planning, wills, and probate.
Michael Hanson is a San Ramon, California attorney with 42 years of estate planning experience, the last 30 years of which have been focused on elder law estate planning, nursing home asset protection, the Medi-Cal issues described above, special needs trusts, asset-protective living trust estate planning, trust administration, and related tax issues.

In cases where the tremendous cost of nursing home care is anticipated, or is already an immediate issue, our firm offers seniors and their families reasonably-priced initial meetings to carefully discuss the options which are available - options which can minimize or eliminate the loss of assets which Medi-Cal spend down requirements impose - and thereby ease the stress and confusion which comes with the expectation of, or the current impact of, nursing home expenses.

Frequently with our assistance, and the participation of clients and family, a significant and sizeable savings can be accomplished. And nursing home Medi-Cal eligibility can be obtained and preserved.

Although we endeavor to assist our clients in preserving their assets and avoiding nursing home care, in those circumstances where nursing home care has become a permanent medical necessity, our office has managed over the years to save our clients and their families literally millions of dollars in assets, and have also, in that process, protected client assets and estates from Medi-Cal "liens" and estate claims, unnecessary income taxes, excessive property taxes, and otherwise unnecessary legal expenses.

Very often, clients will only need modifications or updates to their existing estate plan documents - to install into their documents certain powers and abilities - so that clients and their families will have all the "tools" they need in order to deal with an eventual incapacity or future nursing home expenses. The more expensive and "exotic" alternatives are not typically necessary.

If nursing home costs are not yet an issue, we prefer our clients consider simple and comparatively inexpensive changes to an existing estate plan - rather than committing to other (over-sold and "fear-sold" and the more expensive) options such as, for instance, "Medi-Cal Protective Trusts" (and similar irrevocable "asset protection" trusts that are sold under different names and labels) - most of which actually create significant risks to an elder's assets and property.

On the other hand, if nursing care is already being administered, and nursing home expenses are already being incurred, there are still options to protect assets for a spouse and family.

Call us for more information or an appointment. We look forward to helping you keep and protect what you've worked so hard to earn . . . and without sacrificing the quality of care you desire.

Law Offices of F. Michael Hanson
2603 Camino Ramon, Suite 419
San Ramon, California 94583
(925) 973-0969

or contact us at info@fmhlaw.com

You will find other information on the pages of this website. Please remember, however, that because of the intricacy and scope of elder law, you should not use anything on this site as a basis for attempting your own elder law estate planning or nursing home Medi-Cal planning. Doing so can create unexpected consequences and considerable damages. You should instead consult with the attorneys in our office personally (or with any other experienced elder law estate planning and Medi-Cal planning attorney) concerning the elder law and Medi-Cal issues specific to your particular case before you act. The information presented at this site should not be construed as formal legal advice or as forming a lawyer/client relationship.